Have a personal relationship with your Dentist
At Foundations of Health Dental Care, you will find the most important aspect of our dental practice lies in our personal relationships with our patients. Our team believes that building long-term relationships is essential for building foundations for total health.  Our practice accomplishes this by creating a comfortable and relaxed environment. We also have an empathetic and caring staff.  Your dentist will spend time in conversation with you. Your dentist will know you a little better each time you are with us.  You should feel that you are in the right place and will be well taken care of. All members of the family are welcome to our dental practice. We serve young and older family members. If you have a need outside of our areas of expertise, we'll make sure you see the right dental professional.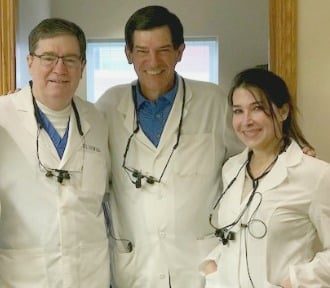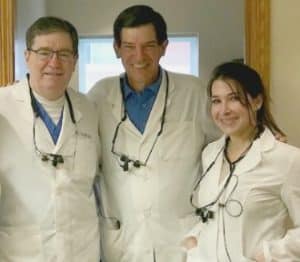 Our practice philosophy is built on the fact that we consistently do what is best for the patient. We help and advise patients on how they can be healthy throughout their lifetime. Your dentist and each team members will treat you like family. The goal of our practice is to make sure that each of our patients has a complete diagnosis with available treatment options that will best fit their needs.
Our services include gold inlays, oral hygiene, composites, cosmetic dentistry, crown and bridge, dentures, veneers, and bleaching or tooth whitening to our patients who request these services.
As your Dentist in St. Joseph, we make a difference
We feel one of the best ways anyone can build a relationship with another human being is to spend time with them and to give someone our undivided attention. In our practice, will always spend a little time at the beginning of each appointment finding out what is going on in your life. We get to know a little bit more about you, what you like and what you don't like. We hope to discover a little more about your family and what's important to you.  In our practice, we bring order and a time-honored methodology to create the best experience for our patients.  In our office, you and your dentist decide together what ought to be done and choose together to do it.
"That relationship means at least as much to us as the business side. Without that relationship, we would find doing dentistry just a technical exercise."- Dr. Tim Taylor
It is a privilege to be your dentist in St. Joseph, MO
At Foundations of Health Dental Care, we feel like our priorities are in order. We believe our priorities benefit the people we serve. Because of that, we feel it's important to make an emotional investment in our patients. That's the only way we know how to have an excellent dental practice. Your dentist and everyone in the practice invests in you with our time and attention. You don't find that in many places any more.
We know you have a choice when it comes to choosing a dentist in our St. Joseph community. We hope you know we consider it a privilege to be part of your healthcare team.
Your teeth and your smile are essential. How you feel about your smile gives you confidence every day. Let our team at Foundations of Health Dental Care help you change your smile if you aren't comfortable with the way it looks. One of our goals is to help you keep your teeth for a lifetime if that is also a goal of yours! A good dentist can help guide you to that goal if that is what you also want. Your health is as important to us as it is to you. You will see and feel that commitment with every patient and with every interaction.
If you want more from your dentist and have a standard of care that lends itself to a higher quality of dentistry, our practice will be an excellent fit for you. Call us today at (816) 233-0142.