3 ways to care for your Oral Health during pregnancy
Are you expecting? The wonderful world of pregnancy and parenthood brings a lot of changes to mom, dad and life in general. Let's face it, everything in your life is about to change. For mom-to-be, not only is your life changing but so is your body. While dealing with possible morning sickness, food aversions, and a growing belly, hormonal changes can affect your oral health. There is a lot to do to prepare for this little one's arrival, and often dental care takes a back seat. Currently, new and continued research is placing more importance on oral health in relation to our overall health. What should you do to ensure you are taking care of yourself and your unborn baby?
Pregnancy Oral Health Essentials
Hormonal changes in pregnant women increase their susceptibility to gum disease. Morning sickness can create anxiety that prevents women from visiting their dentist regularly, and concern about their unborn child may cause them to avoid the dentist entirely. The first thing you can do to care for your oral health during pregnancy is to have regular dental visits will help ensure proper oral care. Avoiding appointments is not recommended. Delaying potential treatments can pose a bigger health risk to m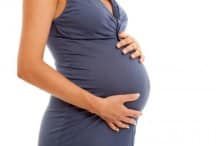 other and child.
The second proactive thing you can do is continue your daily oral health care. Using a bland toothpaste is smart if morning (or all day) sickness is an issue. Brushing with no toothpaste can help if you find you just cannot stomach the taste. If vomiting is a problem, brushing and using mouthwash after will remove stomach acids from your teeth that can erode tooth enamel. Don't forget to floss! A healthy diet with a variety of nutrients, including dairy, is essential for baby's developing teeth, gums and bones. Remember, you are eating for two.
Your bundle of joy has arrived, now what?
You've set up a beautiful nursery, collected all the equipment and supplies a baby requires. You've watched your diet and visited your doctor and dentist faithfully throughout your pregnancy. You may have even spent a small fortune on stuffed animals and trinkets. Now that your baby has arrived, oral health is just as important as it was during pregnancy for you and your little one. Lack of sleep and caring for you baby can be overwhelming but taking care of your oral health needs to be a priority. Lastly, keep up with your regular dental visits after the baby comes, even though your amount of free time has suddenly diminished.
Babies are born lacking the bacteria we all have in our mouths that cause tooth decay and gum disease. Parents and caregivers often inadvertently pass along these bacteria to infants by sharing utensils or using their mouths to clean pacifiers. Proper cleaning of anything that goes in an infant's mouth is wise and will keep those bacteria away for as long as possible. Giving them a head start with great oral health might benefit them as an adult.
Giving their children the best start in life is every parent's goal. If you are pregnant or trying to start a family, make sure you add the dentist to your list of health visits. Our mouths are the gateway to the rest of our bodies and keeping them healthy should be a top priority. Bottom line, taking care of yourself and your oral health, in turn, will help you take care of your new child. Make time for your doctor and dental visits for baby and for you. Enjoy that little bundle of joy! Parenthood is one of the most exciting and challenging events in our lives.
https://www.foundationsofhealthdentalcare.com/wp-content/uploads/2016/05/pregnant.jpg
399
600
Renee Huepper
https://www.foundationsofhealthdentalcare.com/wp-content/uploads/2021/11/Foundations-of-health-Dental-Care-St-Joseph-Dentist-logo-3.png
Renee Huepper
2016-05-23 12:00:57
2016-11-04 16:53:22
3 ways to care for your Oral Health during pregnancy