Oral Hygiene for Kids – How to make it fun
With back to school time here, life gets busy with new routines, sports and activities schedules, and homework. Much of the day is spent at work or school while the evenings are a frenzy of activity. Dinner is rushed, homework is hard and bedtime often quickly approaches. During these busiest times of the year, many daily healthy routines go by the wayside. Planning healthy meals takes time, which is scarce. Finding time to exercise can be difficult and taking care of your oral hygiene can often get put on the back burner. When kids are busy or stressed out, getting to bed at night or rushing out the door in the morning can trump doing a good job brushing and flossing teeth. How do you make oral hygiene for kids fun?
Special toothbrushes and toothpaste – Experts agree that letting kids get involved in an activity can lead to more interest. Take your child to the store and let them select their own toothbrush and toothpaste. There are so many choices on the shelves. They may select a favorite cartoon or movie character or a fancy electric model. When selecting toothpaste, they might choose a fruity flavor over traditional mint. Let them make the decisions. Just be sure they select an American Dental Association (ADA) approved, soft bristle toothbrush and an ADA approved fluoride toothpaste.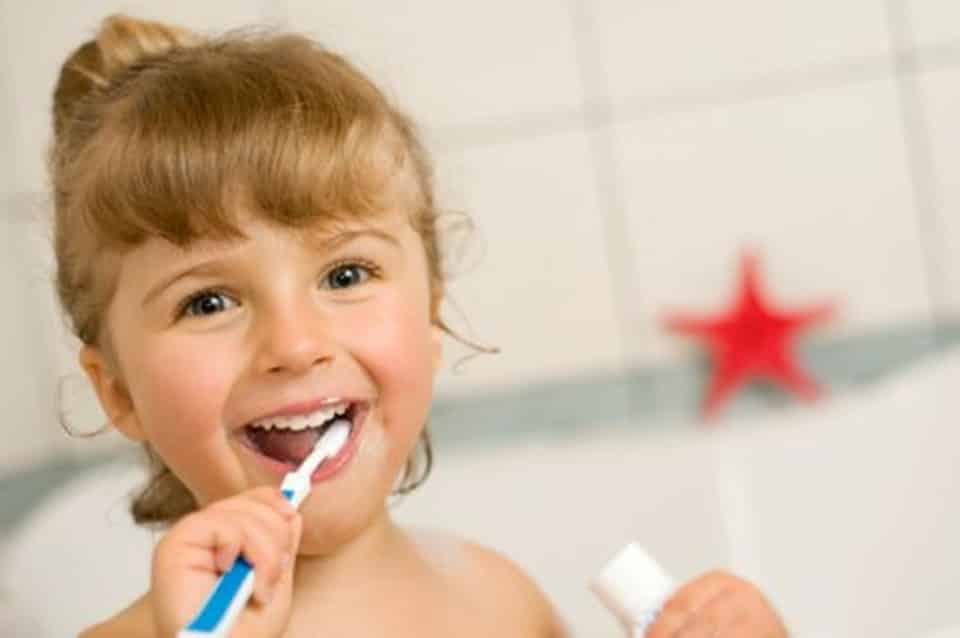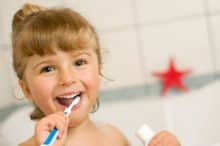 Create a reward chart – It's time to break out the gold star stickers. Together with your child, you can create a chart that allows them to get a sticker for brushing twice a day and flossing once. After a certain amount of weeks or number of stars, they can receive a reward of some sort. Maybe a small prize or a special outing will motivate them to keep up on their oral hygiene. This will build the foundation for healthy habits that can last a lifetime.
Make it a family event – Kids mimic what their parents do and doing things together is fun. If everyone gets out their toothbrush and brushes together while using a timer or playing a song (the ADA recommends brushing for 2 minutes, twice a day) it can be a fun tradition. Kids just might look forward to it.
Oral Hygiene for Kids is Important
Setting the habits in place when children are young is essential for lifelong oral care. Showing them it can be fun makes the whole process easier. Be sure to make and keep those bi-annual dentist visits. Make an effort to keep healthy routines like brushing and flossing, cooking healthy meals and getting exercise a priority. Let your kids see how well you care for your overall health and it just might be contagious. The better your health the better you can conquer your day and all you need to get done.
https://www.foundationsofhealthdentalcare.com/wp-content/uploads/2017/08/kid-brushing-teeth.jpg
638
960
Renee Huepper
https://www.foundationsofhealthdentalcare.com/wp-content/uploads/2021/11/Foundations-of-health-Dental-Care-St-Joseph-Dentist-logo-3.png
Renee Huepper
2017-08-30 11:00:31
2017-08-25 14:29:36
Oral Hygiene for Kids – How to make it fun