National Children's Dental Health Month
February is often an unremarkable month. It's still winter, but many are craving the warmth and sunshine of spring. It can be dreary, rainy and downright gloomy. The good news is that February marks the American Dental Association's (ADA) annual National Children's Dental Health Month. It's a topic that many schools and dental practices focus on in February to help create a foundation of health in oral routines that can last a lifetime. The 2018 campaign is "brush your teeth with fluoride toothpaste and clean between your teeth for a healthy smile."
Children's Dental Health Tips
Establishing healthy habits with young children can help ensure oral health for a lifetime. Caring for your teeth, gums and overall mouth health relates to the rest of your health and can affect confidence in adults. Tooth loss, gum disease and lack of care can lead to many health issues. Here are a few tips regarding children's oral dental health to keep in mind.
*Children are typically born with 20 teeth that can begin to erupt between the ages of 6 months and 1 year.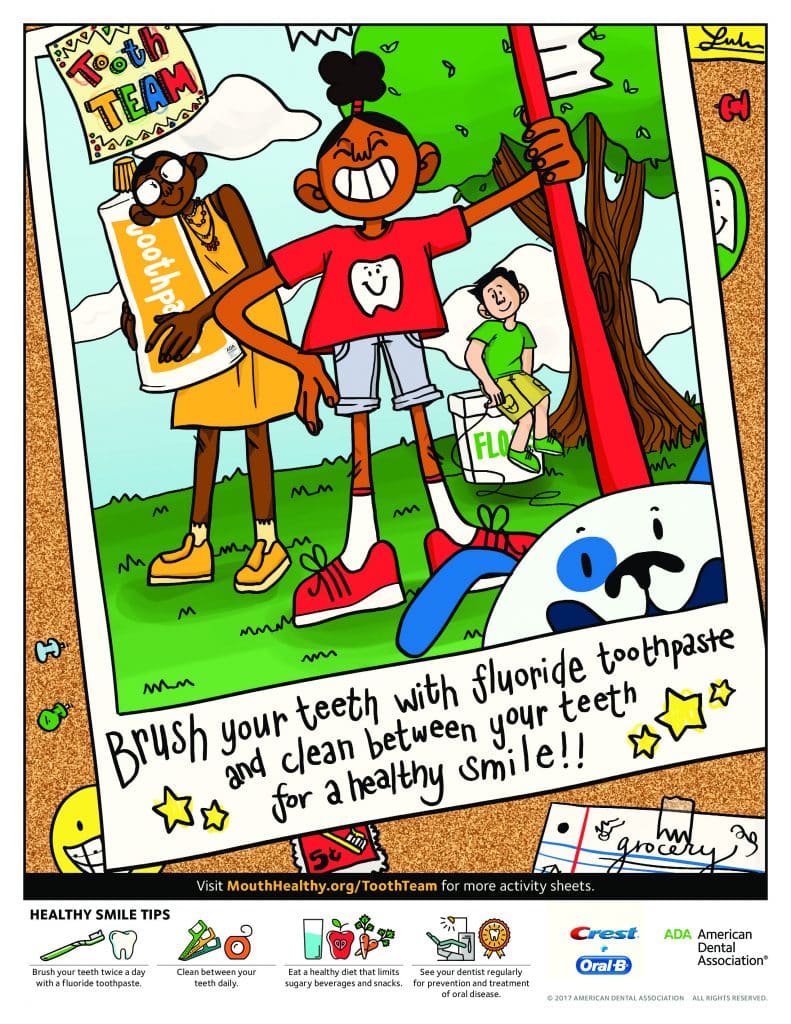 *Teething can be a difficult stage, causing your child much discomfort. Some infants grow fussy, drool or lose their appetites, having difficulty    sleeping and just feel irritable.
*Early on tooth decay is often caused by babies bottles and liquids (usually milk/formula) that is in their mouths overnight. Not allowing your child to take a bottle to bed can help elevate this problem.
*Tooth brushing can begin as soon as teeth start to show. Using a fluoride toothpaste and a child's size toothbrush, parents or caregivers should brush children's teeth for them until they are old enough to do it properly themselves.
*Children under 3 only need a small pinch of toothpaste (the size of a grain of rice) and children over 3 can use a pea-sized amount when brushing.A   first dentist visit should take place once your child begins showing teeth, no later than their first birthday.
*Fluoride fortified water is the best choice when it comes to staying hydrated.
Get a Dental Appointment in February
All February, children can focus on dental health with fun activities provided by the ADA. They can print out coloring sheets and crossword puzzles to get them excited about dental health. Many will have projects in school to reinforce the importance of oral health. February is a great time to go ahead and book that dental appointment you may have been putting off. The dentists at Foundations of Health Dental Care in St. Joseph, MO would love to see you and your children for oral health checkups and cleanings. They know that going to the dentist can be stressful for little ones and do all they can to make the visit enjoyable. They also have some great tips to help make oral hygiene fun for kids in their monthly blog. Together we can help improve the lives and health of our next generations by encouraging oral health routines during National Children's Dental Health Month.
https://www.foundationsofhealthdentalcare.com/wp-content/uploads/2018/02/NCDHM_2018_Flyer_English-page-0.jpg
2485
1920
Renee Huepper
https://www.foundationsofhealthdentalcare.com/wp-content/uploads/2021/11/Foundations-of-health-Dental-Care-St-Joseph-Dentist-logo-3.png
Renee Huepper
2018-02-22 11:00:16
2018-02-20 14:22:51
National Children's Dental Health Month